Presentation
NOTRE OFFICE VOUS SOUHAITE LA BIENVENUE
La SELARL Sylvie NGON KESSENG, Julie LE JEUNE-LE BALLER, Notaires & Conseils, est présente sur deux sites :
- L'un situé à CARHAIX, parfaitement positionné au cœur du POHER, à la croisée de trois départements BRETONS.
- L'autre à HUELGOAT, au cœur des Monts d'Arrée.
Notre équipe composée de deux notaires et de dix collaborateurs vous accueille du lundi au vendredi de 8h30 à 12h et de 13h30 à 18h00, ainsi que le samedi de 9h à 12h. (sur rendez-vous en dehors de ces horaires).
En complément de l'accueil sur site, nous sommes à votre disposition pour vous accompagner dans vos projets à l'extérieur. (rendez-vous à domicile, acquisition chez un confrère...)
Nous sommes à votre disposition pour répondre à vos besoins juridiques, fiscaux et commerciaux grâce à nos services de négociation immobilière (mise en vente de biens, gestion locative).
NOUS CONTACTER :
Accueil téléphonique CARHAIX : 02.98.93.00.05
Service négociation CARHAIX : 06.71.63.57.40
Accueil téléphonique HUELGOAT : 02.98.99.71.08
Service négociation HUELGOAT : 07.64.47.66.23
LIENS INTERNET :
https://www.facebook.com/SylvieNgongKesseng.JulieLeJeuneLeBal.notaires/
https://www.linkedin.com/company/selarl-sylvie-ngon-kesseng-julie-le-jeune-le-baller-notaires-conseils/
Networks and certifications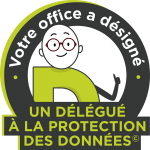 Office that has appointed a Data Protection Officer
Office that has appointed a Data Protection Officer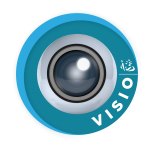 Office équipé de la visioconférence de la profession
Pas le temps de passer chez votre notaire ?
Vous disposez d'une tablette ou d'un ordinateur doté d'une caméra et d'un micro ? Vous avez alors l'équipement nécessaire pour réaliser un entretien en visioconférence avec votre notaire.
Simple, en toute confidentialité et en toute sécurité, vous pouvez de chez vous dialoguer avec lui.
Lors de vos prochaines prises de rendez-vous, pensez à informer notre secrétariat de votre souhait d'effectuer l'entretien en visioconférence.
visio.notaires.fr/